The Keurig K2500 is a highly regarded single-serve commercial coffee maker that has gained popularity for its exceptional performance and user-friendly features. With its robust construction and direct water line plumbing connection, this coffee maker is designed to meet the demands of office settings. In this review, we will take a closer look at the specifications, features, and pricing of the Keurig K2500 to help you determine if it is the right choice for your workplace.
Keurig K2500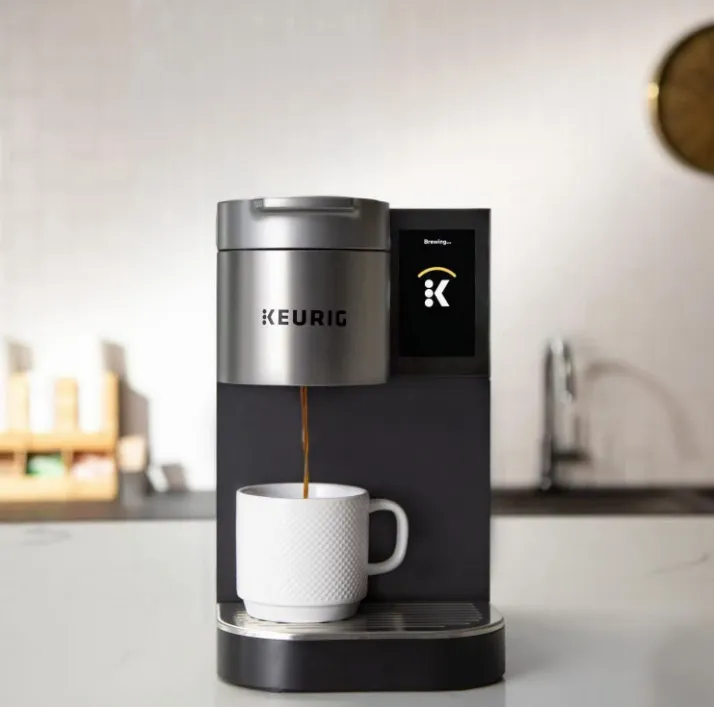 The Keurig K2500 is a single-serve commercial coffee maker that is perfect for office settings. It is built with high-quality machinery and features a direct water line plumbing connection, making it easy to refill. The single-serve design allows employees to brew only what they need, ensuring each cup of coffee is fresh and delicious.
This coffee maker offers a range of brew sizes, including 4, 6, 8, 10, or 12 ounces, depending on your caffeine requirements. It can make a cup of coffee in under a minute, making it ideal for busy work environments. Additionally, this product comes with a warranty, providing you with peace of mind when using it. Overall, the Keurig K2500 is an excellent choice for any office looking for a reliable and efficient coffee maker.
The Keurig K2500 Review
Specs
GTIN: 10611247379520

1-Year Warranty

Product Dimensions: 7.87" W x 13"H x 14.25"D

Case Dimensions: 16.85"L x 11.73"W x 16.93"H

Case Weight: 19.84 lbs.

Can be plumbed for continuous brewing or use the optional 110 oz. pour over the reservoir.

5 Cup sizes to choose from: 4, 6, 8, 10, and 12 ounces.

Strong Brew feature for a more intense cup of coffee.

Six serviceable modules for extended brewer life and service flexibility.

Designed for easy cleaning with wipeable non-porous surfaces.

Quiet Brew Technology minimizes noise and allows for flexible placement.
Features
1. Fast brewing time of under a minute
Brews a cup of coffee quickly, making it convenient for busy offices.Fast brewing time of under a minute: The Keurig K2500 is designed to brew a cup of coffee in less than a minute, ensuring that you can enjoy your coffee quickly and efficiently. This is particularly beneficial in busy office environments where time is of the essence.
2. Direct line plumbing connection for easy refills
With the direct line plumbing connection feature, you can easily connect the Keurig K2500 to a water supply, eliminating the need for manual refilling. This is especially convenient in high-traffic areas or offices where multiple cups of coffee are consumed throughout the day.
3. 5-cup sizes ranging from 4 to 12 ounces
The K2500 offers a wide range of cup-size options, allowing you to customize your coffee experience according to your preferences. Whether you prefer a smaller, stronger cup or a larger, milder serving, this machine has you covered.
4. 1-year warranty for added peace of mind
Keurig stands behind the quality of its products, and the K2500 is no exception. With a 1-year warranty, you can have confidence in the durability and performance of your coffee maker. In case any defects are found within 90 days of purchase, the warranty ensures that you will receive appropriate support.
5. Capacitive hi-res color touch-screen for intuitive operation
The K2500 features a capacitive high-resolution color touch-screen interface that provides a user-friendly experience. You can easily navigate through various settings and options with the touch of a finger or even a soft-tip stylus, enhancing convenience and ease of use.
Pros and Cons
Pros:
Direct waterline connection: The Keurig K2500 offers the convenience of a direct waterline connection, ensuring a continuous supply of water.

Quiet brewing operation: This coffee maker operates quietly, allowing you to enjoy your coffee without unnecessary noise disruptions.

Versatile pod compatibility: The K2500 is capable of brewing both licensed and unlicensed K-Cup Pods, providing a wide range of options.
Cons:
Limited standby mode duration: The K2500's standby mode will only remain active for up to 4 hours before automatically turning off.

Limited beverage options: The K2500 is designed specifically for brewing coffee and does not have the capability to make cappuccinos or lattes.
Price
The Keurig K2500 Single-Serve Commercial Coffee maker is typically priced in the range of $300 to $500. However, prices can vary depending on factors such as location, retailer, and any ongoing promotions. You can check the latest price from here.
Customer Review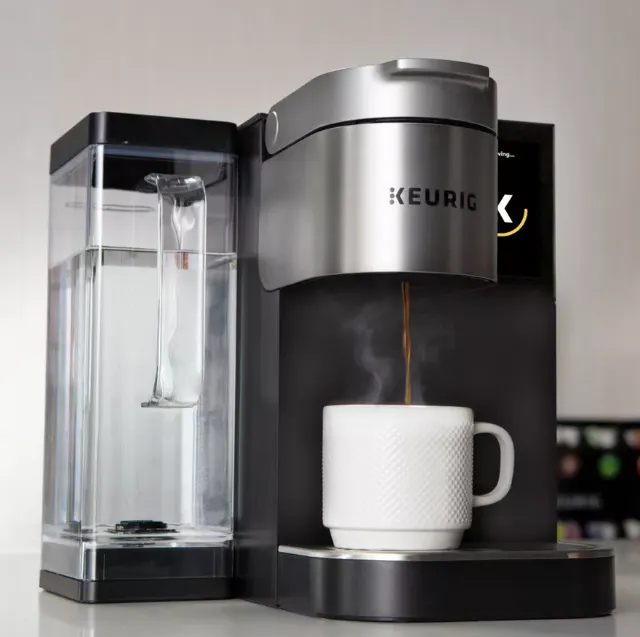 Sure, there are customer reviews for the Keurig K2500:
I recently purchased the Keurig K2500 for my office, and I couldn't be happier with it. The direct waterline connection is a game-changer, as we no longer have to worry about refilling the reservoir constantly. The brewing process is incredibly quiet, which is perfect for our open office environment. Plus, the ability to use both licensed and unlicensed K-Cup Pods gives us a wide variety of beverage options. Highly recommended for office use! Review by Sarah.
I bought the Keurig K2500 for my home, and while it makes a great cup of coffee, I do have a few reservations. The standby mode only stays on for four hours, which can be inconvenient if you like to enjoy coffee throughout the day. Additionally, the price point is quite high for a home coffee maker, and I'm not sure if the direct waterline connection is worth the added cost. However, the versatility to brew different types of K-Cup Pods is a definite plus. Review by Mark.
I've been using the Keurig K2500 for a couple of months now, and it has been a disappointment. The standby mode turning off after four hours is frustrating, especially when I forget to reactivate it and come back to a cold machine. Moreover, I find the price tag to be too steep for a home coffee maker, considering there are other options available at a lower cost. Also, it's a shame that it doesn't have the capability to brew cappuccinos or lattes. Overall, I expected more from this machine. Review by Emily.
Alternatives
Below are the Keurig K2500 Alternatives:
Cuisinart DCC-3200P1 PerfecTemp Coffee Maker: This coffee maker offers programmable features, allowing you to set a timer and have your coffee brewed to order. It has a larger capacity, accommodating up to 14 cups of brewed coffee at once. While it may not have the single-serve capability like the Keurig, it provides a cost-effective option for home or office use.

Traditional coffee maker:

Another alternative is a traditional coffee maker that brews coffee from fresh or ground beans. These coffee makers don't have the unique features of the Keurig, but they still provide the satisfaction of brewing fresh coffee. They come in various sizes and price ranges, offering flexibility and affordability.
FAQs About The Keurig K2500
Does Keurig K2500 use K-Cups?
Yes, the Keurig K2500 is compatible with K-Cup Pods, which are single-serve coffee pods specifically designed for Keurig machines. It allows you to brew a variety of beverages, including coffee, tea, hot chocolate, and more, using K-Cup Pods.
What is the best most reliable Keurig?
Some models that are often considered reliable and highly rated by users include the Keurig K-Elite, Keurig K-Select, and Keurig K-Classic. These models offer a range of features, brew sizes, and customization options.
What is the life expectancy of a Keurig machine?
On average, with proper care and maintenance, a Keurig machine can last anywhere from 3 to 5 years.
What are the top-of-the-line Keurig machines?
Keurig offers various models with different features and capabilities. Some of the top-of-the-line Keurig machines include Keurig K-Elit, Keurig K-Select, Keurig K-Cafe, and Keurig K-Duo.
Conclusion
The Keurig K2500 is a reliable and efficient coffee maker that delivers convenience and great-tasting coffee in a commercial setting. Its commercial-grade machinery and direct water line plumbing connection make refills a breeze, saving time and effort. Despite its impressive performance, the Keurig K2500 is also reasonably priced, making it an excellent investment for offices seeking a high-quality coffee maker.